January 1st is right around the corner, and if you're like almost half of all adult Americans, you'll make some type of New Year's resolution. But do you know Why we make them?
Similar Goals, Many Traditions
The earliest recorded instances of New Year's resolutions came from ancient Babylonians. As far back as 2,000 B.C., they made annual promises to their gods that they would return things they had borrowed and strive to repay their debts in the coming year. Also according to The Economist, Ancient Romans continued the practice by offering yearly penitence and promise to their gods at the change of the calendar. Much later, medieval knights re-affirmed their commitment to chivalry for the coming year with the Peacock Vows, taken at the end of each Christmas season.
Today, we Americans have our own take on the tradition. Each year, more than 40% of us make a New Year's commitment, according to a 2018 Washington Post article. We resolve to eat healthier, lose weight, exercise more, drink less, quit smoking, stop binging reality TV shows all.weekend. long…  You know the drill. And predictably, nearly 80% of us fail our own challenge within a few weeks. Of those of us still on track in February, only around one out of every 12 people will see the year through while sticking to our resolution.
But what if your New Year's intention had nothing to do with depriving yourself, and was focused on getting the most out of yourself?
What's Possible with Veneers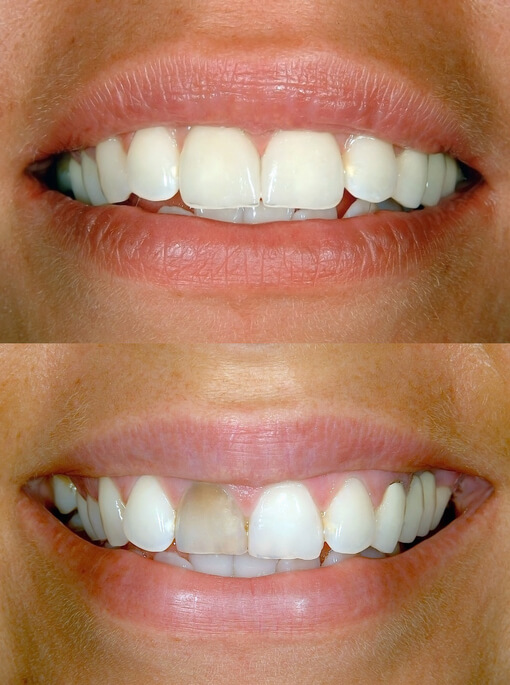 When we think of positive self-image, the single element that is most common is a smile. And if yours is something that you consciously try to hide, you are holding yourself back. Why not make 2019 the year that people remember you most clearly as smiling and confident?
If you have damaged, crooked, or discolored teeth, veneers may be the best option for getting your smile back. Could 2019 be the Year of the New You? Ask us at your next appointment, or contact us to meet with our Meyer & Johns smile experts and discuss the possibilities.